AG Buildings
Noco Buildings For Your AG Buildings Project
NoCo Buildings is a trusted provider of custom post-frame agricultural buildings. Our team specializes in designing and constructing durable, functional, and versatile structures for agricultural purposes. Contact us today!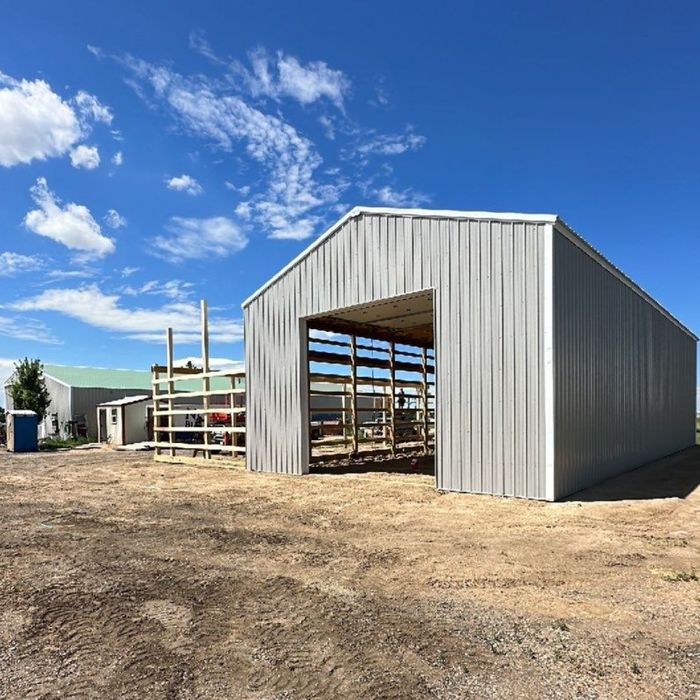 An Agricultural Building That Works For You
With our custom post-frame construction method, we can create ag buildings that meet the specific needs of farmers and ranchers. Whether you need a new barn, workshop, equipment or livestock shelter, hay storage, or any other agricultural building, our experienced team will work closely with you to design a customized solution that maximizes productivity and efficiency.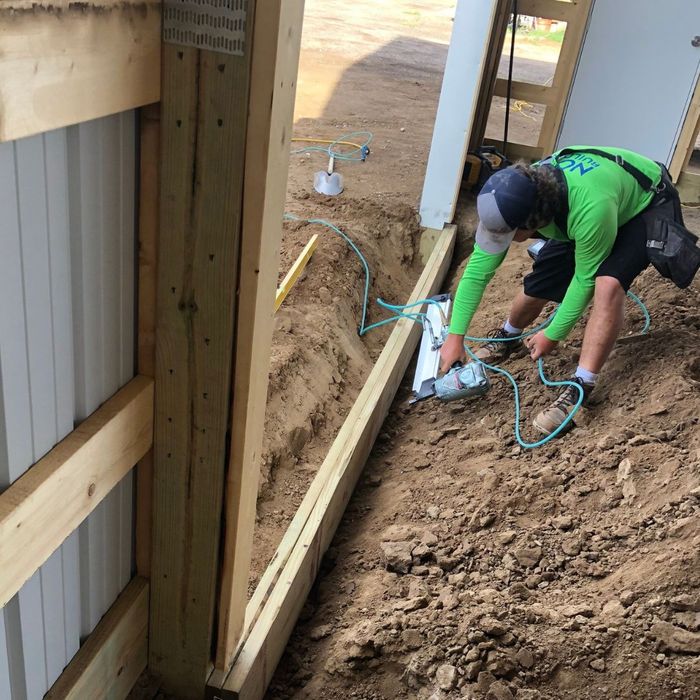 No Matter Your Needs, We Can Help
At NoCo Buildings, we understand the unique challenges of the farming and ranching industry. That's why we use high-quality materials and construction techniques to ensure that our ag buildings can withstand the demands of agricultural operations. We are committed to delivering top-notch customer service and satisfaction, guiding you through the entire process from design to construction.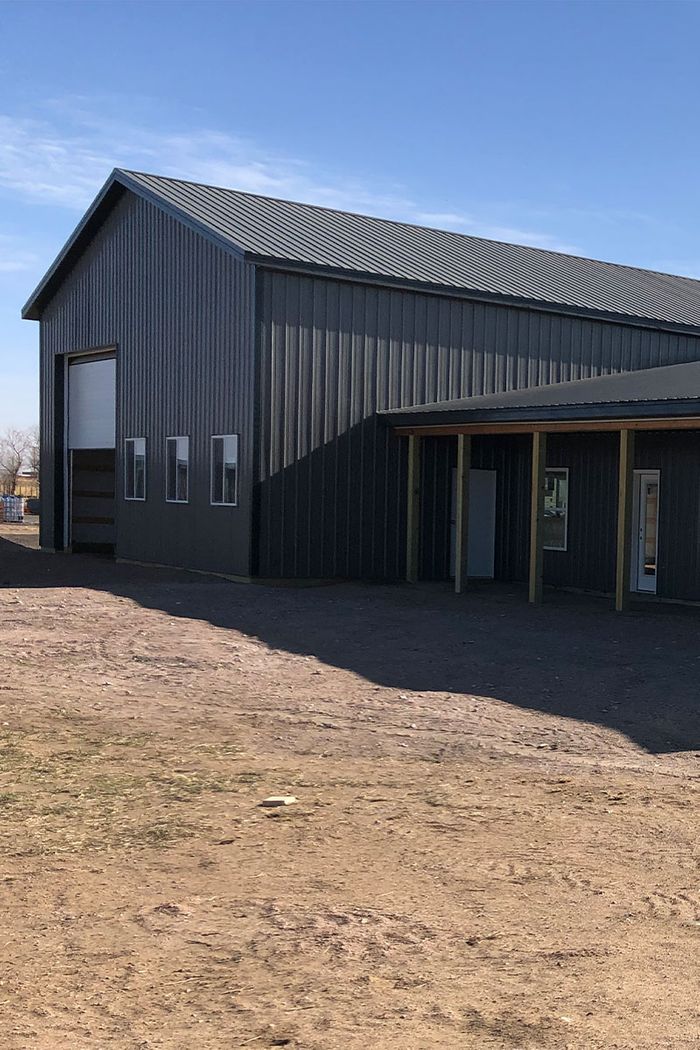 Agricultural Building Types
At NoCo Buildings, we take immense pride in our ability to design and construct a diverse array of agricultural buildings, each uniquely tailored to meet the specific requirements of farmers and ranchers. Our commitment to excellence and our deep understanding of the agricultural industry allow us to create structures that enhance productivity, protect valuable assets, and withstand the rigors of daily operations. Here are some of the key agricultural building types we specialize in:
Sturdy Barns: A barn is the heart of any farm, and we excel at crafting barns that serve as functional and protective spaces for livestock, equipment, and storage. Our barn designs can include features like spacious stalls, feed and tack rooms, and efficient ventilation systems, ensuring the health and well-being of your animals.

Spacious Workshops: From maintenance and repairs to woodworking and machinery storage, our workshops are built to accommodate a wide range of tasks. We understand the importance of a well-organized workspace, and our workshop designs are optimized for efficiency and convenience.
Equipment and Livestock Shelters: Protect your valuable equipment and livestock from the elements with our durable shelters. Whether you need a simple equipment shed or a fully enclosed livestock shelter, we can create structures that provide safety and comfort for your assets.
Efficient Hay Storage Solutions: Proper hay storage is crucial for maintaining the quality of your feed. Our hay storage buildings are designed to keep your hay dry, well-ventilated, and easily accessible. We can accommodate various bale sizes and storage capacities.

Silos and Grain Storage: For grain and feed storage needs, we offer solutions such as silos and grain bins. Our designs prioritize efficient storage and easy access, helping you manage your agricultural products effectively.

Dairy Facilities: Dairy operations have unique requirements, and our dairy facilities are customized to ensure the comfort of your animals and the efficiency of your milking processes. We pay careful attention to ventilation, sanitation, and layout to create optimal dairy environments.

Greenhouses and Nurseries: If you're involved in horticulture or want to extend your growing season, our greenhouses and nurseries provide controlled environments for plant growth. We offer designs that maximize natural light and energy efficiency.
Specialized Agricultural Buildings: Beyond these common building types, we're equipped to tackle specialized agricultural projects. Whether it's a poultry house, a riding arena, or a facility for agricultural research, we have the expertise to meet your unique needs.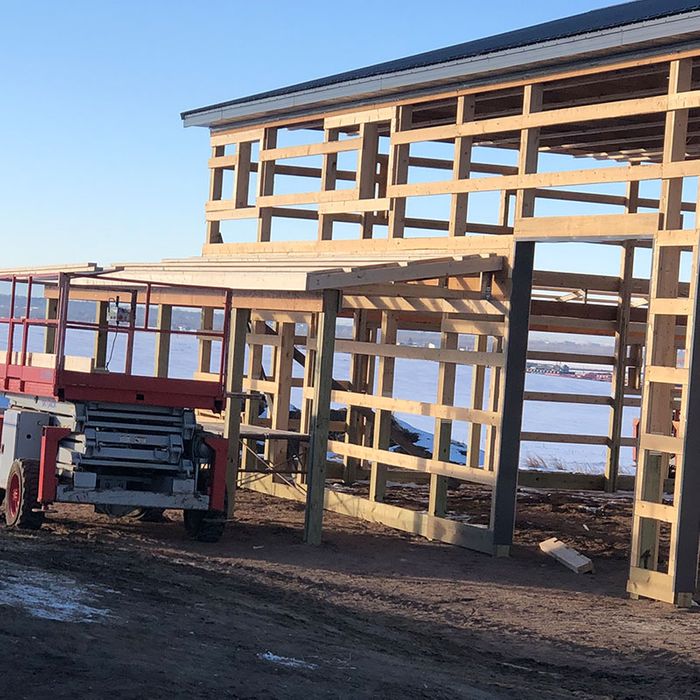 Farming and Ranching Challenges
Learn about the challenges faced by farmers and ranchers and how our agricultural buildings address these issues. We understand the importance of durable and efficient structures in the agricultural industry, and our buildings are designed to meet and exceed these demands.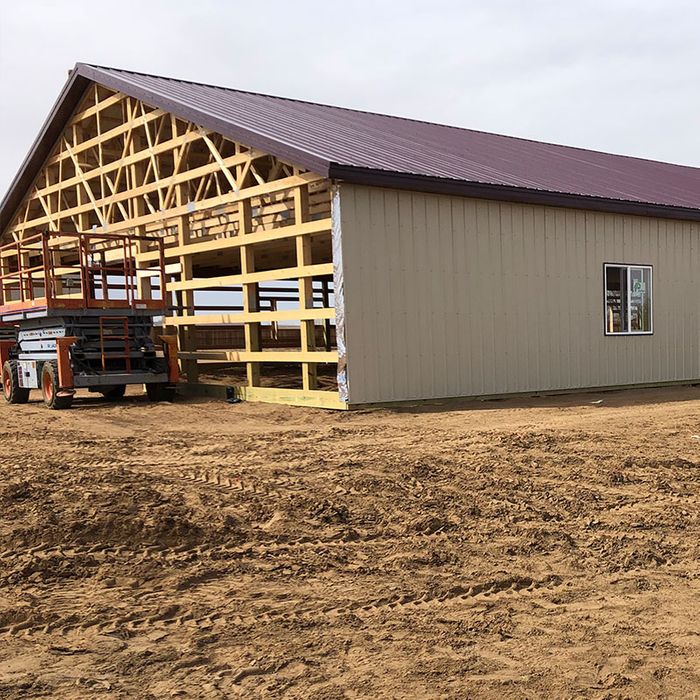 Materials and Construction
Delve into the details of the materials and construction techniques we employ. Our commitment to using high-quality materials and construction methods ensures the longevity and reliability of our agricultural buildings. We prioritize durability to provide you with a dependable and lasting investment.
Get an Estimate Today
At NoCo Buildings, we recognize that every agricultural operation is distinct, and that's why we approach each project with a fresh perspective. Our experienced team works closely with you to understand your goals and challenges, ensuring that the final design and construction align perfectly with your vision. When it comes to agricultural building types, we're your trusted partner in turning your needs into reality.
LET'S START YOUR PROJECT!
Contact us today for a custom quote.