Garage Door Replacement
Expert Garage Door and Opener Replacements in Northern Colorado

At NoCo Buildings, we know a thing or two about the importance of strong, reliable garage doors - especially when it comes to safeguarding your tools, vehicles, and equipment. Our garage door replacement services, available for both homes and businesses, are all about providing you with durable, secure, and easy-to-use options that stand up to real-world use.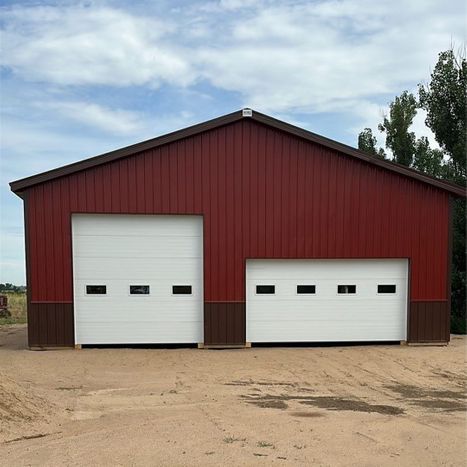 Residential and Commercial Garage Door Replacements
Whether it's wear and tear or just time for an update, our team is here to make the process of replacing your garage door simple and hassle-free. We offer a range of sturdy, reliable doors that can handle the daily demands of both residential and commercial use, ensuring that your possessions are well-protected and your operations can keep running smoothly.
Why Replace Your Garage Door?
There are a variety of benefits to choosing a pole building for your next construction project, including:
Better Security
Stronger, more modern doors help keep your property safe.
Save on Energy
Up-to-date doors can help insulate your space and save on heating costs.
Fresh Look
A new door can give your property a clean, well-kept appearance.
Smooth Operation
Ensure your door opens and closes reliably every time.
Boost Property Value
A sound, modern door can be a solid investment for the future.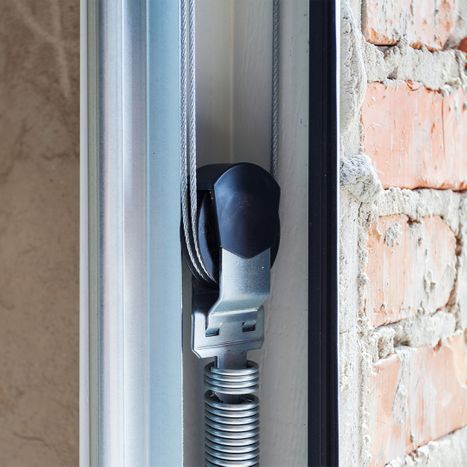 Broken Garage Door Opener Replacements
A broken opener can be a real headache, but we're here to get things moving again. NoCo Buildings will replace your malfunctioning garage door openers with durable, high-quality units that provide reliable, easy access to your garage or building, ensuring you can get in and out without any hitches.
Choosing a Garage Door That Lasts
Picking a new garage door isn't just about looks — it's about selecting a product that's going to last through every season and stand up to daily use. At NoCo Buildings, we offer a selection of hard-wearing garage doors designed to weather both elements and time. From sturdy, insulating materials to robust mechanics, every door promises longevity and reliable performance.
Material Matters
Choose from steel, wood, or other durable materials that suit your needs.
Design Diversity
From classic to modern designs, find a look that fits your property.
Quality Assurance
Every door we install is backed by our commitment to quality and longevity.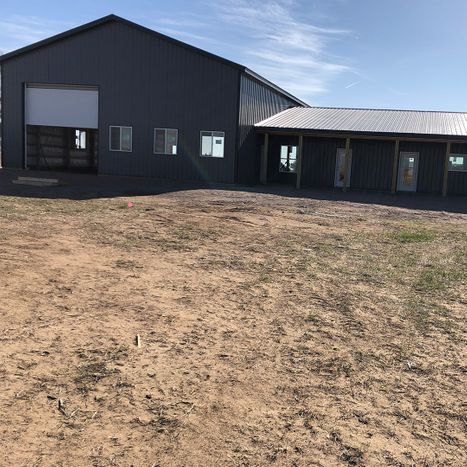 Your Local, Trusted Providers
NoCo Buildings isn't just a service provider; we're your neighbors, fully aware of the specific needs and challenges faced by the agricultural and farm communities in Northern Colorado. When you choose us for your garage door replacement, you're not only getting a product and service that understands the local climate and demands but also a team that's genuinely here for you.
Proximity: We're right here in Northern Colorado, ensuring prompt service.

Understanding: We know the local needs and challenges inside out.

Community: As part of the community, your satisfaction and security are personal to us.
The NoCo Promise: Simplicity and Reliability
When you opt for a garage door replacement from NoCo Buildings, you're not only choosing a superior product. You're deciding to partner with a company that values simplicity, reliability, and honest, hard work. Our installation process is transparent and straightforward, and we're here to answer any questions, ensuring you feel confident and informed at every step.
Replacing your garage door doesn't need to be a chore. With NoCo Buildings, you can count on dependable service, quality products, and a team that understands your needs. Reach out to us and let's ensure your property is fitted with a garage door that promises security, durability, and peace of mind.
LET'S START YOUR PROJECT!
Contact us today for a custom quote.